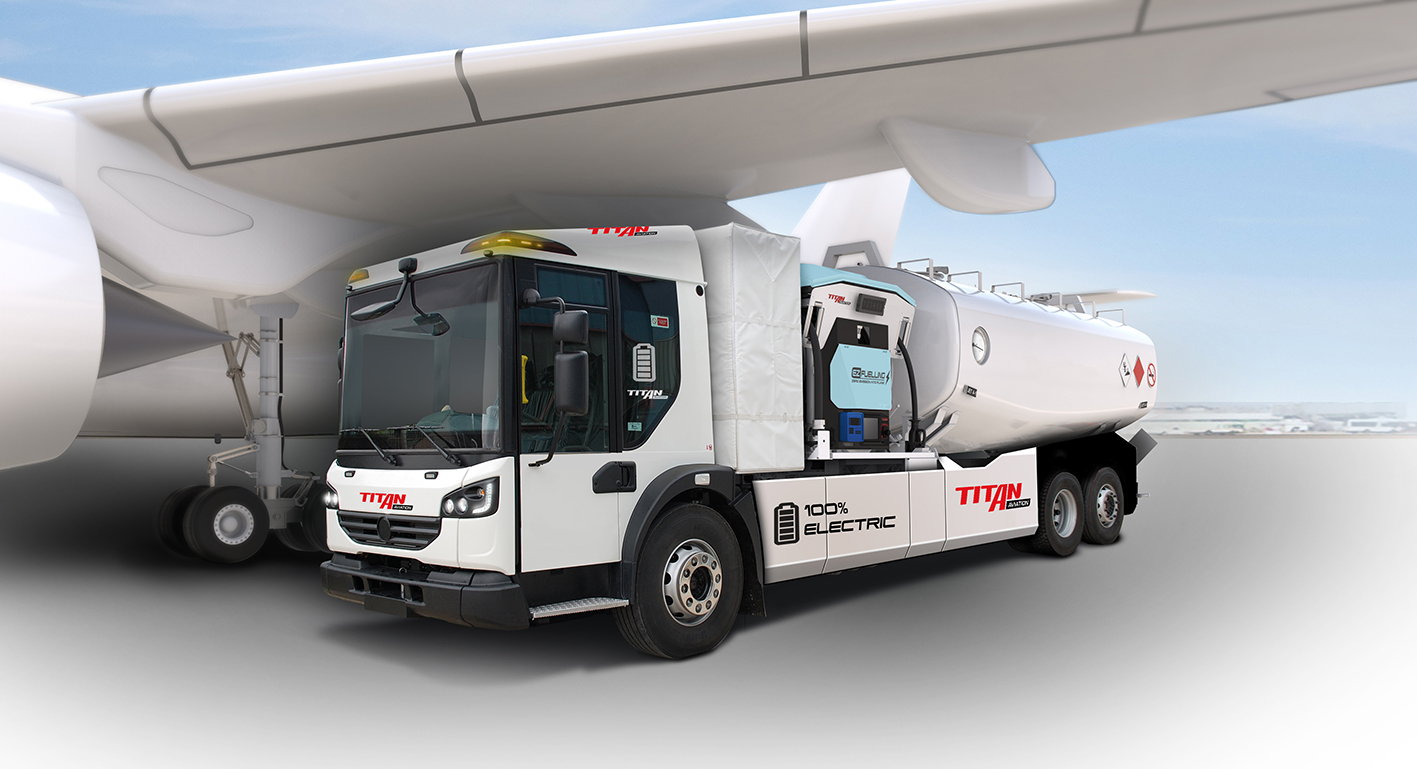 INNOVATION
THE ELECTRIC REVOLUTION IS ON !
As the aviation sector represents more than 3% of global CO2 emissions, global warming and the reduction of greenhouse gases are at the heart of TITAN AVIATION's concerns.
In this context of airports decarbonization, TITAN AVIATION is proud to present its range of electric vehicles, available now on our website.
You will thus discover :
The ERR20, the first 100% electric aircraft refueller in the world. This innovative and revolutionary vehicle allows zero-emission refueling.
The eHD150, a 100% electric hydrant dispenser that also allows zero-emission refueling and unequalled comfort with its ergonomics designed for the operator.
The EZ Flow technology, a hybrid, digital and ecological refueling solution, allowing "engine off" refueling.
The EZ Flow Retrofit Electrification Kits, that reduce your carbon footprint while modernizing and electrifying an existing vehicle. These engine off retrofit kits are available in two versions, meeting all types of needs.
The eTRX, a 100% electric refueling trailer. An autonomous and eco-responsible solution to reduce your CO2 emissions.
For more information, contact the sales team.